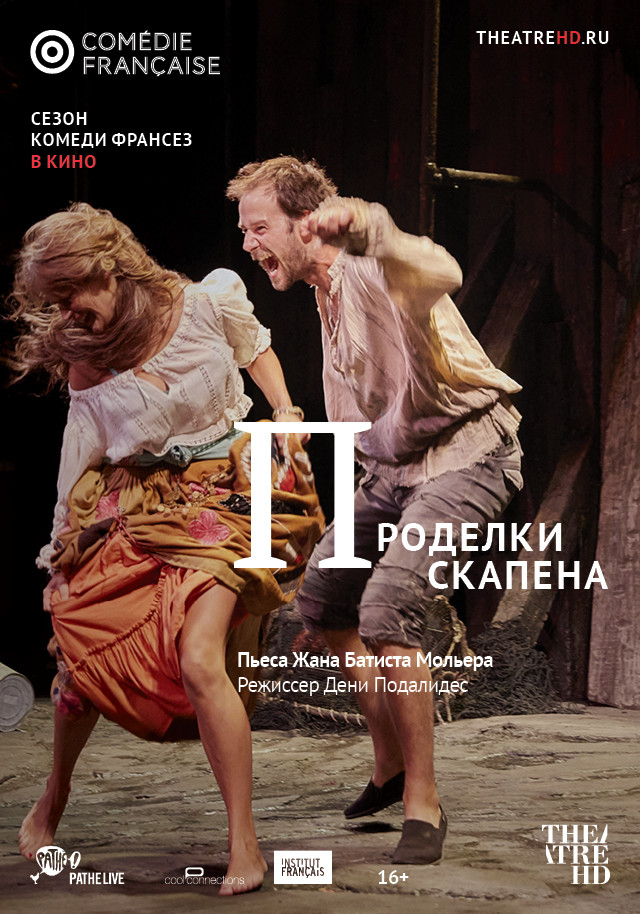 Les Fourberies de Scapin
Комеди Франсез: Проделки Скапена
Twenty years after the previous production of "Les Fourberies de Scapin" (Scapin The Schemer), Denis Podalydès opened the 2017-2018 season with this major work by Molière, which has been performed more than 1,500 times by the Comédiens-Français.
Octave and Léandre's amorous intentions are thwarted by two authoritarian fathers who have just returned from a trip with determined to marry their sons to two strangers. They young men turn to the wily Scapin for help, placing their fate in his hands…
Beatings with a stick, an avalanche of stratagems and other tricks set the tempo of this Molière play that has truly earned its place as one of the playwright's essential creations.